Aerospace and Defense
From the ocean depths to the far reaches of the outer solar system and lots in between, AAC's voltage and current sensing equipment deliver the performance and reliability required to operate for years without replacement.
Rail
Locomotive control system refits improve efficiency and reliability. Passenger car power distribution systems improve passenger comfort. AAC current and voltage sensors make it possible.
Power Generation & Distribution
SCADA systems and electrical distribution equipment need reliable voltage and current measurement. AAC can help.
Industrial
AAC sensors operate in harsh environments to provide high-reliability industrial monitoring systems.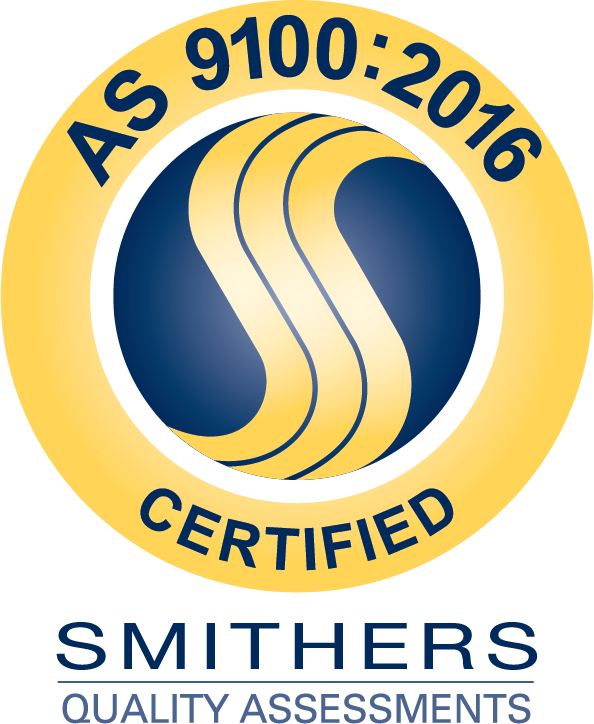 The industry's leading AS9100/ISO 9001 certified designer and manufacturer of standard and custom AC & DC current, voltage, and frequency transducers, for more than 50 years.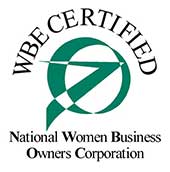 AC & DC, Voltage & Current Sensors, Frequency Transducers and Shunts
Most parts ship within 2-4 weeks
AAC offers pre-engineered, catalog AC & DC current, voltage, power and frequency transducers to meet your requirements. Our standard range is offered with available degrees of adjustment to meet exact form, fit and function requirements. Typical product capabilities include low-profile designs, low mass, electrical isolation, fast response times, overload recovery, wide operating temperatures, low EMI, low power consumption, high accuracy, high shock tolerance, and others.
Current and Voltage Sensors
When a custom solution is right for you, AAC stands ready to provide technical support, applying our nearly 60 years of field-proven experience gained across hundreds of successful programs, incorporating AS9100C and ISO9001 quality management principals to the design, development and manufacture of a high-reliability product, operating to published specification delivered on-time to promise.
Since 1965, Our Experience is Your Assurance™
Established in 1965, the New York-based AAC is an AS9100D and ISO 9001:2015 certified manufacturer of standard and custom electrical transducers for high-reliability defense, aerospace, spacecraft, automotive, light rapid transit (LRT), rail, helicopter, and industrial requirements. AAC's stringent product development and testing protocols meet MIL-STD-461, MIL-STD-202, MIL-STD-810, EN50121.3.2, RTCA/DO-160 and other globally recognized and customer specified standards for quality and performance. The company's extensive in-house engineering expertise has supported dozens of commercial flight programs since its founding. AAC is also a privately-held, 100% woman-owned small business.
You can download a copy of our AS ISO Certificates.
Thirteen-Time Recipient of Boeing Supplier Performance Excellence Award 2010-2022
The Boeing Performance Excellence Award is an annual program to recognize superior performance as measured in BEST. Boeing generally announces BPEA recipients each January based on performance to the end of the previous September. The BPEA program replaced Boeing's Preferred Supplier Certification program.
AAC has been nominated twice for Supplier of The Year.
Sikorsky Elite Supplier 2018-2022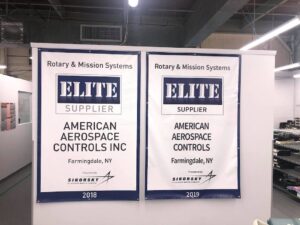 Lockheed Martin Rotary and Mission Systems division (which includes Sikorsky) has named AAC as an Elite Supplier for the fifth year in a row. We have been a part of the UH-60 Black Hawk program for many years now and our sensors play a vital role in monitoring the engine start system.
AAC is proud to be part of this important program as the UH-60 and civilian variants are used in a number of critical roles including troop transport, medevac, policing and fire-fighting.
AUAE Excellent Supplier of The Year 2020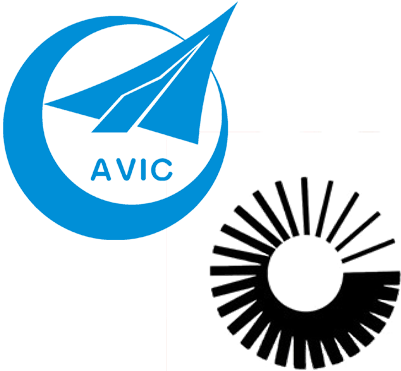 AVIC Hamilton Sundstrand Aviation Electric Co., Ltd. (AUAE), a joint venture established by AVIC Shaanxi Aero Electric Co., Ltd. and Collins Aerospace, has named AAC and "Excellent Supplier of The Year 2020".
Despite the chaos caused by COVID-19, AUAE has received multiple awards from its customers, including COMAC, Collins and Gulfstream and this award acknowledges our part in this success.